The Influencer Marketing Tool Built for Live Streaming
Partner with streamers that your customers trust, discover the fastest growing talent, and streamline activations with our chatbots, overlays, and reporting features.
Trusted by the world's leading Indies, AAAs, and Agencies
Discover creators to partner with
Discover the fastest growing creators on Twitch or target the industry vets. TwitchMetrics has hundreds of filters including country and language. We even have verified contact info so you can stop chasing down emails that are impossible to find.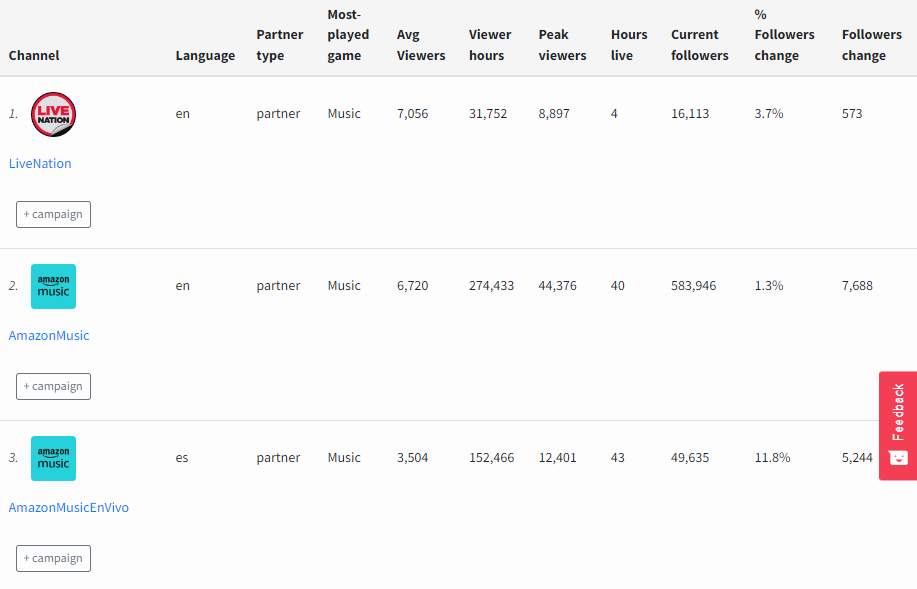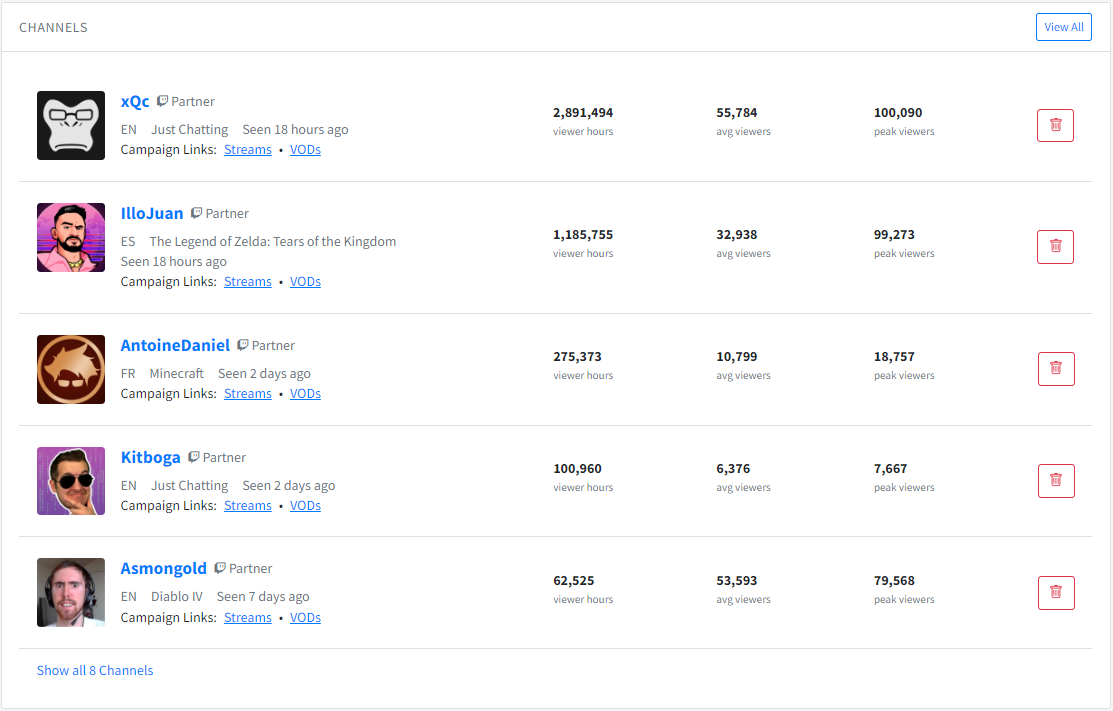 Easily find the fastest growing talent on Twitch
With advanced filtering you can catch up and coming streamers before they pop. Compare a channel's audience against other channel's to ensure they are a good fit for your brand or there is proper audience overlap.
Get verified emails and other contact info
Getting in touch with creators has never been so easy. We have verified email addresses and links to all of their other social media so you can get in touch without having to track down contact information. Export your list of creators you want to prospect, and have all their emails ready for outreach.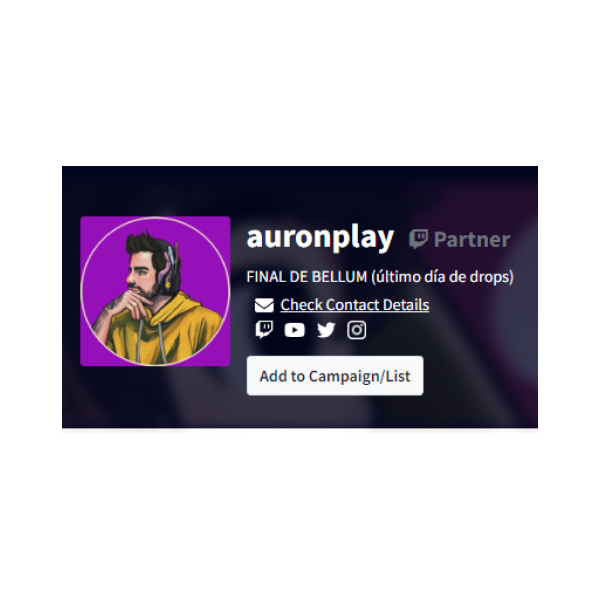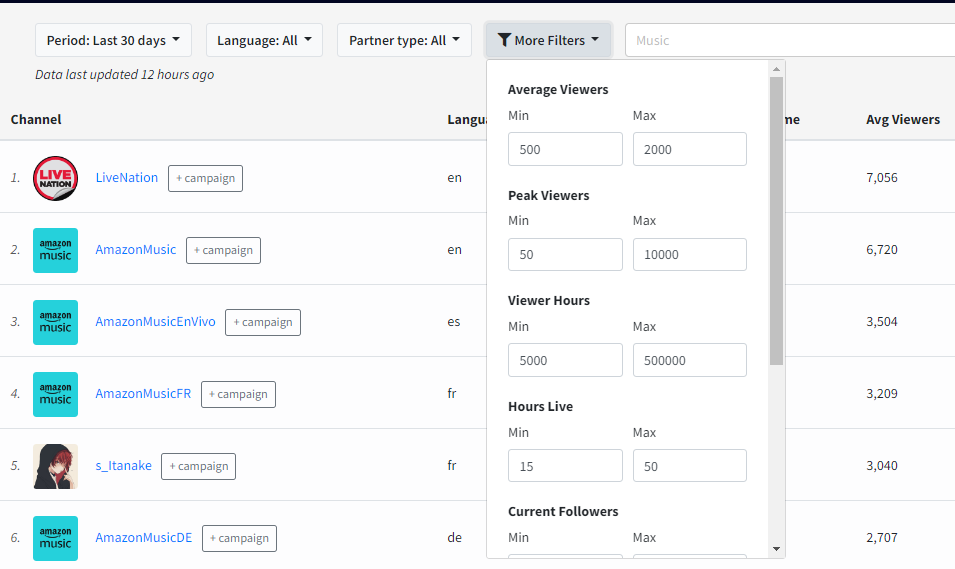 Filter by viewership, followers, subs, category, country, language, & more
Advanced filtering let's you narrow in on exactly the kind of creator you're looking for. From viewership thresholds, to languages they speak, you can ensure you will be able to narrow down on that perfect fit creator for your brand.
Campaign manager to control chatbots, overlays, and reporting
With our chatbots and overlays you can drive traffic off platform to your company's or client's website and measure clicks, impressions, media value, and more. No matter if you work with one streamer or one hundred, our platform can help you make changes in bulk so you don't have to rely on the talent to change anything last minute.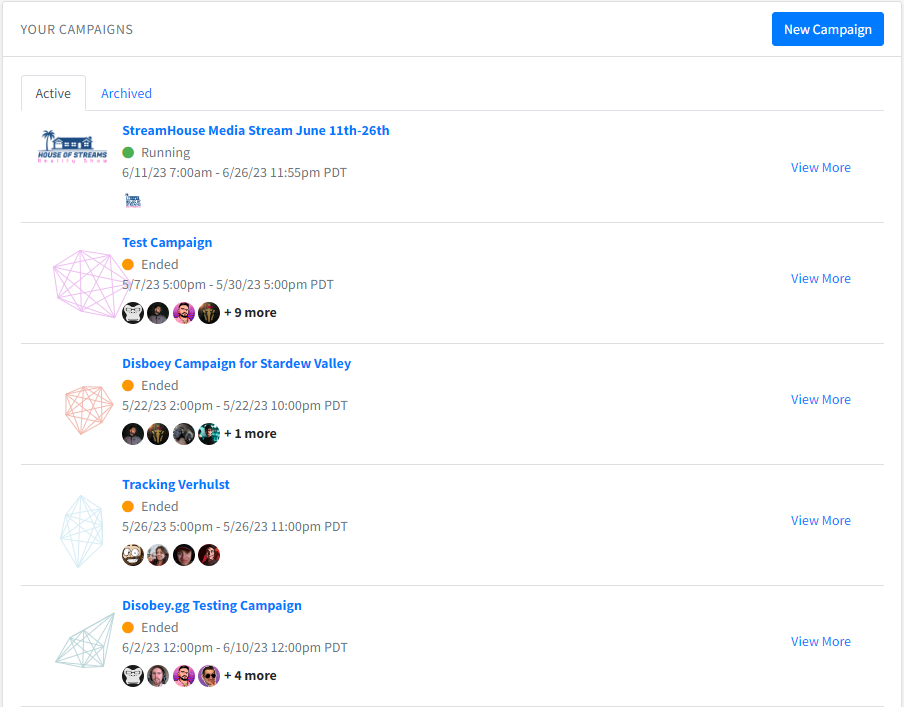 Measure ROI & Automate Reporting
TwitchMetrics offers influencer marketing reporting to simplify live streaming KPIs. Efficiently measure influencer performance across various platforms or discover the next up-and-coming streamer before your competition.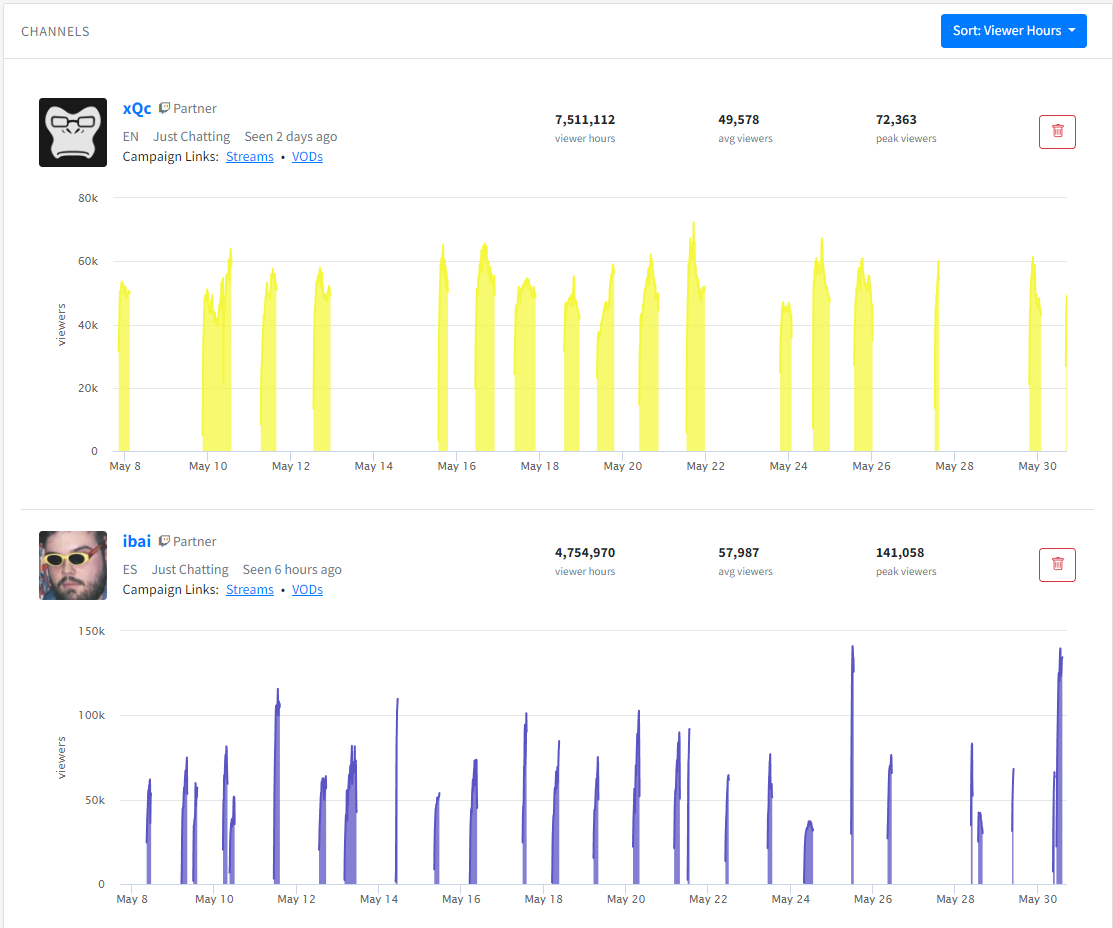 TwitchMetrics Pro touches every part of our organization. Our marketing team uses it to source creators, our data team uses it to build partner reports, and our creator management team uses it to simplify activations.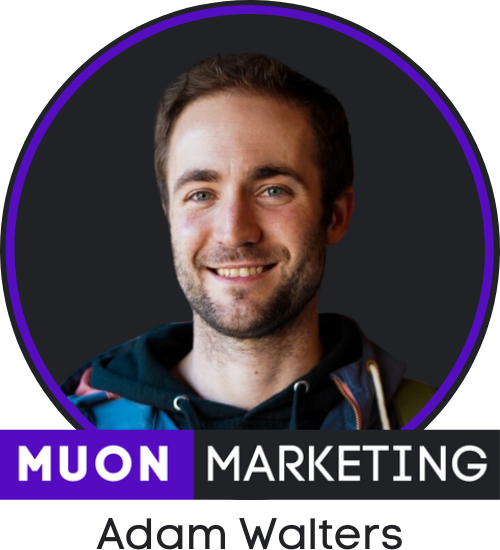 Adam Walters
CEO at Muon Marketing & Creator Managment
Get started with TwitchMetrics today
Get 7 days of full access to all our features. Cancel anytime. Free migration from all of your existing tools.